Bonne Nourriture
London's finest french brasserie, in the heart of Fitzrovia with rich history and a touch of glamour.
Over a century since it first opened its doors, L'Etoile is a legend among London restaurants. A buzzy, glamorous French style brasserie founded on high quality food and warm hospitality, this Charlotte Street eaterie is a favourite haunt of business travellers and bohemians alike.
From its beginnings in 1896 to the present day, our London French restaurant has evolved over many decades to become the venue of choice for generations of A list actors and celebrities from stage, screen and the worlds of art and literature.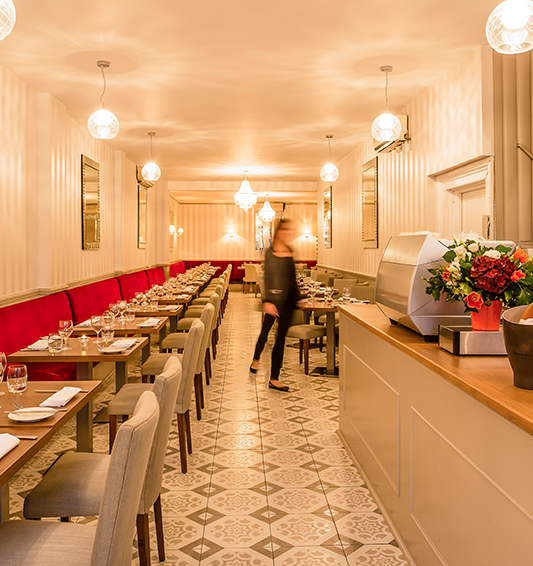 Welcoming
ATMOSPHERE
On one of London's most famous streets for food and entertainment.
We are always promoting new foods and events